The research branch Seismology deals with measuring, analysing and modelling of the seismic wave field. Our mobile recording stations of the precisely measure the ground motion from near-field shaking to tiny teleseismic waves (nanometer scale). The Black Forest Observatory (BFO) is situated in an old mine and is known as one of the most sensitive observatories for measuring long period signals of the Earth. Our foci are the improvement of seismic instruments, structure of the Earth's crust and mantle, seismic noise and microseismicity. Our research is done in the framework of the KIT Center for Climate and Environment as well as within international co-operations.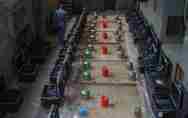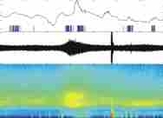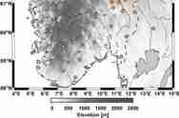 Seismology at KIT
The research section Seismology is widely connected within KIT across several lines. Seismology contributes to the KIT Centers Energy and Climate and Environment. Seismology research contributions fit within the research and training activity themes geoenergy, monitoring of the environment and Earth structure. Examples of several recent joint projects conducted with other KIT institutes include:
Determination of seismic site effects in Bucharest together with the Institute for Rock and Soil Mechanics and the Institute for Applied Geosciences,
Study of the relationship between seismic noise and meteorologic events with the Institute for Meteorology and Climate Research (KIT Start Up Budget Project),
Study of deformations in the Upper Rhine Graben with the Geodetic Institute, the Institute for Rock and Soil Mechanics and the Institute for Applied Geosciences,
Induced seismicity in the framework of the Centre for Deep Geothermal Energy at KIT
Investigations of fault frictional properties via the relationship between microseismicity and tremor source parameters on the San Andreas fault in Cholame, California (KIT Young Investigator Group Project).
The Black Forest Observatory (BFO, Geowissenschaftliches Gemeinschaftsobservatorium des Karlsruher Instituts für Technologie und der Universität Stuttgart) is jointly operated in a long-lasting cooperation by the Geophysical Institute and the Geodetic Institute at KIT as well as the corresponding institutes at the University of Stuttgart. The data is distributed through international data centres. It is also used within projects at KIT (as reference data in some cases), such as METSEIS, the investigation of recent deformation in the Upper Rhine Graben, and others.
Seismology research is funded via sources such as KIT Start Up Budgets, KIT Feasibility Studies for Young Scientists, and a KIT Young Investigator Group. Seismology research is presented at the "Karlsruhe Geosciences Colloquium" at KIT.